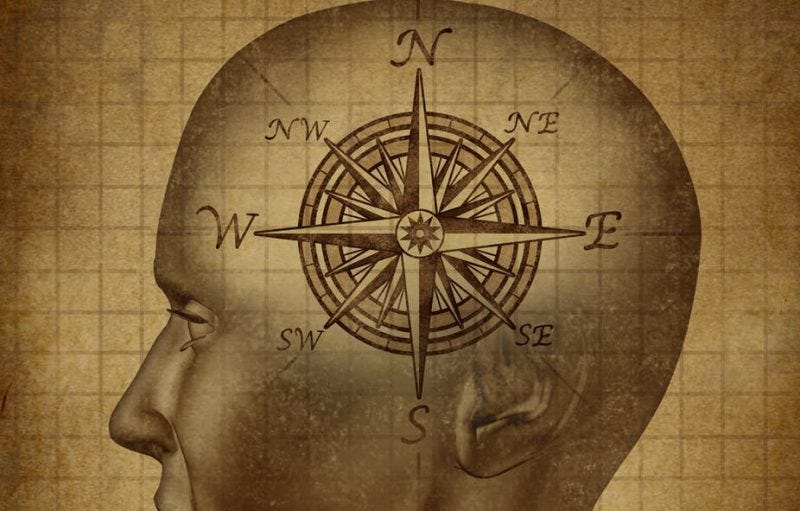 Abraham Lincoln was a man who, for most of his life, knew loss and failure well. He experienced the death of his son and the woman he loved, went bankrupt, and lost eight elections. Despite countless trials and failures, Abe endured. He has become the most well-respected president in United States history. How was he able to overcome the emotional toll of these events and continue to make decisions that would eventually lead him to be immortalized?
Abe lived with a personal life philosophy which allowed him to make decisions despite the incredible emotional toll of loss and failure. His philosophy was extreme honesty. He embodied his philosophy so well that, 150 years after his death, elementary school children still know him as "Honest Abe." Abe understood that taking the time to determine the person he wanted to be, extremely honest, was essential to living a successful life. Despite the emotions he was feeling, having a life philosophy allowed him to remain clear headed and make good decisions.
Defining a Life Philosophy
Philosophy, as a general discipline, is defined as "The study of the fundamental nature of knowledge, reality, and existence."[1] In this essay I am choosing not to focus on the abstract subjects of knowledge and reality but rather on existence, meaning how we experience the world around us. By focusing on existence, we can test our beliefs about how to make decisions in real life. We can get immediate feedback as to whether what we are doing, ie. The decisions we are making, are good ones. To become better at making decisions and therefore live a better life, people should have a way to guide their decisions. I have dubbed this guide a "life philosophy."
A life philosophy is a belief, discovered through thought and personal exploration, that helps a person interact with the world around them (Live). Having a life philosophy allows a person to live well by removing uncertainty about how to make decisions. It is like creating your own personal life operating system which, when you are faced with a tough decision, will kick in and clarify the right choice. It will give a person the tools to continue making sound decisions after suffering catastrophic failures, leading that person out of the valley of despair to summit of accomplishment.
You might be asking, "How is a life philosophy different than a person's morals or values?" Morals are "what societies sanction as right and acceptable."[2] While values are "individual beliefs that motivate people to act one way or another."[3] A life philosophy is one of your values. It is THE value that you rely on when you have exhausted all other decision-making tools. Many times, it's the value from which all other stem from. Throughout life we must make decisions that have no "right" answer. After you have exhausted all forms of analysis, weighed the pros and the cons and still the answer is not clear, you need something to ground us.
After Abe went bankrupt the court alleviated him of his obligation to pay his creditors. They liquidated his assets and agreed to a settlement. This was not an honest conclusion to that interaction though. Abe had borrowed money and he owed the people from whom he had borrowed. He had the option to walk away, free and clear. Instead, for 15 years, despite needing the money for his own family,
Abe sent his creditors their due. For most people, the decision not to pay the creditors would have been an easy one.[4] For Abe, the easy decision was just the opposite. Abe had many values, but he only had one life philosophy. Consistently acting out his philosophy time and time again lead to better decisions and therefore better results.
For other people, extreme honesty might not work as their life philosophy. For the Stoics, whose philosophy dates to ancient Greece, their life philosophy revolved around tranquility.[5] Maintaining tranquility, which I define as the state of being calm and without negative emotion regardless of the situation, was key to peace of mind and peace of mind, in turn, was essential for a Stoics decision making. Most of the time maintaining tranquility required honesty, although in some cases, their life philosophy made room for a "white lie." For Abe, tranquility would have been too flexible a life philosophy and would not have been effective for him.
Lincoln probably would not have called his dedication to extreme honesty a life philosophy. It's easy to think that if you have defined morals or values or follow religious practices you have a life philosophy. People often unknowingly outsourced the development of their life philosophy to a higher power. People who, without reservation, simply adopt a religion as their life philosophy run the risk of foregoing self-exploration or individualized decision making about their belief system. Relying on your religion to be your life's philosophy might have been a good strategy for some whose religion perfectly matched their temperament, but for many it becomes a crutch that allows them to sit on autopilot and avoid self-searching. Religions often emphasize what they believe to be true for everyone over what is true for the individual. There are few strategies within religion for determining what values matter most to YOU.
Having a religion and having a life philosophy do not need to be mutually exclusive. These two complementary mental frameworks can operate together to help a person live a successful life. For some pious individuals, their philosophy might be "Love thy neighbor." This religious doctrine might be the ONE that they identify with best. Knowing this fact can allow them to operate without having to refer to biblical text every time they decide. In other cases, a person could follow all religious teaching and have a life philosophy that is not articulated in biblical text. Concepts like Stoics tranquility are not explicitly mentioned in many religions but could be some one's philosophy.
Unfortunately, modern society has experienced a decline of religious participation. [6] People who might have obtained a life philosophy through religious practices are not obtaining one. Not having a religion (in the traditional sense) does not mean you cannot have a life philosophy. Those who are atheist, agnostic, or Darwinists can still have a philosophy. Taking the time to assess what you value and create a life philosophy is rewarding and can improve the likelihood you will live a better life.
Creating a Life Philosophy
Developing a life philosophy is not a topic we learn about in school. Just as we expect children to know how to properly run or communicate, we expect everyone to know how to live a great life. In all three cases, society has never invested the time needed to create a lesson plan for how each person should determine that for themselves. You are just supposed to do it. This results in learning through observation of others. You observe what others are doing and then act out what you see. This has the advantage of knowing that whatever technique you are deploying has been tested by others and is consistent with what is already being done.
The "observe and copy" approach works well (for most people) when learning to run or communicate because we watch others do these activities so often that any errors we pick up can be quickly corrected. Running and communicating are done so often that they quickly become part of what is known as our "System 1" thinking structure. System 1 is fast and drives action in an unconscious, automatic, and effortless way. On the other hand, thinking about our morals, values, and life philosophy would be a System 2 activity. System 2 activities require attention to the effortful mental activities that demand it, including complex computations. Most actions start as system 2 activities and with prolonged practice become part of your System 1.[7][8] Practicing activities that require System 2 thinking must be intentional though. Not focusing on this process, we will default to the observe and copy approach which will eventually lead to a System 1 structure being created, not through thought but through observation and repetition. When it comes to creating a life philosophy, copying others and thereby creating a System 1 structure based on other people's actions, is not a good approach.
Living is done through a sequence of decisions which, if not guided by a life philosophy will lead to poor decisions. People make life decisions for reasons which might not be apparent even to the person who is making them. Where someone buys their house could be driven by the school district it is in, its proximity to a park, or for the prestige that comes from living in a certain zip code. It has been documented that people make decisions for a myriad of reasons beyond rational thought. Participants in a famous study often chose not to improve their own economic condition (get $3) if when doing so, someone else's condition improved more (they got $7). Instead of making decisions off the benefit gained, they chose to focus on their position relative to others. They were making decisions based on fairness as opposed to rational thought.[9] This phenomenon occurs more than we would think. Even if asked, people might not be honest with you or themselves about the reasons for their decision.
Copying the way others live is like following someone on a hike who does not have a compass or know what the woods are. When it comes to making decisions about your own life, there are no agreed upon approaches. The knowledge base is one you must acquire yourself through System 2 thinking. Considering how important it is to fully live the life you have, mindlessly copying others is dangerous.
The Importance of a Life Philosophy to a Sense of Self
What a life philosophy does is give a person direction. It's your compass that helps guide you through the woods. When a life decision needs to get made your life philosophy will guide you. Break down your decisions and decide which options best align with who you are and what you value. You need to get to know yourself. A person's "self" as I define it, is a collection of thoughts, actions, biases, skills, weaknesses, likes, and dislikes.
Scientists disagree about how to define self, but studies are showing that both nature and nurture play a role in impacting our individual selves. "Evidence is mounting that both epigenetics and genetics are important for explaining various aspects of personality..." [10] In this piece I am focusing on how we experience ourselves. Each one of us lives our lives a certain way for reasons that we do not always focus on. Like anything that is learned, the part of self that is nurture-based can change. It is influenced by your family, friends, society, and each of us. Do I value relationships or results? Am I focused on quality or speed? These form values form consciously or subconsciously, and we act on them. Stepping back and observing these actions will help you identify your values which in turn will direct you to your life philosophy.
Life decisions are the building blocks of life and focusing on making the right decisions will lead to a better life experience. A life philosophy is something that you can control and that cannot be wrestled away from you. Operating using a life philosophy can help you solve or avoid many of the life traps:
1. Divorce - Can be more easily avoided if you find a partner who shares your life philosophy or one that is close to yours (even if they do not know it).
2. Midlife crisis - Would not exist because you will have avoided living your life inauthentically.
3. Burnout – Would happen less often or not at all because setting priorities and understanding how to make decisions under pressure would take much less work
4. Anxiety/depression – Will be reduced because of a knowledge that the future will be consistent with your life philosophy and therefore something you can cope with.
Creating a life philosophy is simpler than you might expect.
The Basis for my Life Philosophy
Before the fall of the Greek and Roman empires, philosophy was a common topic of conversation. There were multiple schools of thought about how someone should act and what they should value. [11]The Stoics were a group who focused heavily on the existence side of Philosophy. Many Stoics like Marcus Aurelius and Epictetus were immortalized for the success that living their philosophy brought to them. In my quest to determine my life philosophy, I relied on the Stoic teachings as well as the teachings of modern philosopher Nassim Nicholas Taleb.
The Stoics believed that there should be no room in a person's life for negative thoughts.[12] Although such thoughts are inevitable, a Stoic uses tools and techniques to turn those negative thoughts into positive ones. In doing so, they obtained tranquility, or peace of mind. Nassim Taleb, who is famous for his work on Black Swan events (events that are perceived to be highly unlikely and unforeseeable), believes that the most well positioned individuals are anti-fragile. Anti-fragile is a term he coined to describe someone or something that not only survives sustained chaos but grows stronger with it.[13] I combined the Stoic ideal of tranquility with Nassim's love of antifragility to create my life philosophy of "Tranquility through Anti-fragility."
To me, the Stoic mindset in its original creation left the door open to laziness. If a Stoic is trying to avoid negative thoughts and remain tranquil then being in a relationship might be at odds with their beliefs. Relationships certainly do not lead to continuous tranquility. A Stoic might argue that this is countered by their belief that life should be lived consistent with nature and relationships are natural. I would counter that the outcome of a relationship, a child, is natural but the relationship itself might not necessarily be so.I added the antifragility piece to direct my tranquil state toward accomplishing goals that are important to me. Tranquility is THE value that forms my life philosophy, but antifragility is what gets me to a tranquil place.
An example of this is that I know to maintain my tranquility I need to have good financial health. For some people this can include debt. Whether it is a mortgage, car loan, or some other form of borrowing, it is possible to be tranquil with debt. I obtain good financial health by having no debt, ever. Not having debt means that I do not have to worry about interest payments or eventually needing to pay someone a large sum of money. This is an antifragile move because if there is a bad economy and assets become cheap, I have the maximum amount of capital to purchase those cheap assets. Tranquility is the goal while antifragility is the technique, I use to achieve it across different life domains. It should be noted that although the Stoics did not describe the concept of anti-fragility, they did recognize actions that are antifragile often lead to tranquility.
Conclusion
A life philosophy will not magically make your life exceptional and wonderful. What it will do is give you a tool to eventually make it that way. The world is complex and random and growing ever more so thanks to technology. Every time you open your phone, it is like jumping into the middle of a decision hurricane. Notifications, ads, and messages all zap you of your decision-making energy. Not only are there obvious decisions that need to be made, but the ability to customize every aspect of your digital life is a decision sleeping under the surface. That is just your phone.
The rest of life has more and more difficult decisions that need to be made. Having millions of both important and unimportant decisions to make is exhausting. Creating a system to help navigate both big and small decisions will save our decision-making energy and protect ourselves from making decisions that lead to life's avoidable mistakes.
References
[5] The Stoics never articulated that tranquility was their life philosophy. This is an accepted description of what the stoics were trying to accomplish. I agree with this view and am going to use it as my summation of Stotic values. See description of this here: A Guide to the Good life
[6]Church Membership Down Sharply
[8]System 1 and System 2 Thinking