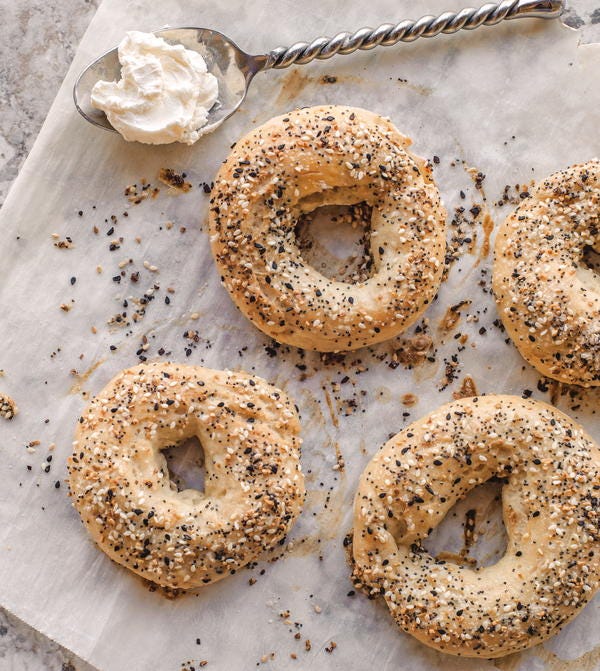 Have you ever been yelled at? I am not talking about when someone raises their voice. I am talking about that deep in their chest, from their soul, kind of yelling. The kind of yelling where emotion runs off them like lava from a volcano. If you grew up with siblings close to you in age, then you know exactly what I am talking about. Growing up, this kind of yelling was directed at me by my little sister, but over the years it slowly subsided. Last weekend, for the first time in a long time, I heard it again.
My sister is three years my junior. She is a free spirit and goes where the wind takes her. I am the guy who goes to bed at 9pm and gets up at 5am every day. Regimented would be a good descriptor. Despite our different approaches to life we have one thing in common, we both think we're right.
It was Saturday morning and I had up since 6AM helping my dad fix our boat engine. At around 9AM I came inside ready to make breakfast. My sister, who had just woken up, was at the kitchen table eating. She had made two bagels and while she was eating the first one, the other sat lonely on her plate. I grabbed the bagel ripped off a piece and ate it. Pandoras box had now been opened.
It is not uncommon for us to take each other's food. Not take in a "mean" way but more in a "this is my siblings and I get some" kind of way. She had taken some of my brisket the day before and so when I saw the bagel I thought, "Hey, I'm going to enjoy a bite." Whether it was because it was early (for her) or because she had had a few drinks the night before, she was in no mood to let me have a bite. Once that piece of bagel had left the whole, she erupted. "How could you!?!", "You asshole!!", and continued to yell like that until my mom, who was out in the driveway came inside and said she could hear her from the road. My sister stormed out of the kitchen and back up to her bedroom. 30 minutes later she came back downstairs and started getting mad again. She verbally brutalized me, telling me I was an awful person, and that taking food from her plate was a sin. The conversation went nowhere, and she left to go hang out with her friends.
We didn't talk about it again until the next day. That afternoon we sat down at the kitchen table and talked. No yelling allowed. She explained that to her, the fact that she had it made the bagel put it in a different category of food then everything else. The brisket I had previously referred to was purchased and therefore it did not get this special designation. To me it was just another snack to be shared. Once I heard her out, I explained why at the time I felt like it was okay for me to take. She listened and agreed that we had never set these kinds of boundaries before but wanted them now. We both apologized. Me for taking something of hers and her for flying off the handle over a piece of her bagel. We had successfully resolved the conflict, both of us getting what we wanted.
Conflicts, such as the one I just described between me and my sister, will happen throughout everyone's life. Conflict can occur between you and yourself, another person, a group, or even an entire society. When conflict happens, it is often all-consuming and if not properly resolved can destroy relationships. So, what do we do about conflict?
When conflict arises, our first reaction can be strongly emotional. Emotions cloud judgment and make it difficult for us to think clearly. Being in this state of mind makes it hard for people to view the conflict objectively. When you do, you realize that conflict only exists because you believe or feel something should be a certain way that is different from what someone else believes. You may want a certain outcome or for someone to do something. Regardless, conflict only exists because you allow it to. With this in mind, consider walking away from the conflict. We might not love the outcome, but it is better than living in conflict. In some cases, especially when conflict exists between you and someone you need to have a long-term relationship with, letting it go can be the best solution. Unfortunately, I felt that my sisters reaction to the bagel wasn't something I could let go. Her reaction seemed ridiculous to me and her inability to talk about it without getting upset was concerning. I hold a belief that the people you're close to, especially family, need to be able to resolve conflict together.
I was unable to just walk away so I had to go and figure out how to create a win-win situation both of us could live with. Conflicts do not need to be a zero-sum game. We often focus on "winning" when really all we need to do is get to a resolution. The "must-win" mentality is great for getting work done but horrible at resolving conflict. When it comes to relationships with others a more delicate touch is required. Resolution starts by identifying the bare minimum you need to be happy. Often times you don't need everything you want so use the 80/20 rule and determine what 20% of what you're asking for will get 80% of the results. Identifying what you need is easy. If you step back and think about the result you want, it will become clear to you what that really is. For me I wanted my sister to acknowledge that her reaction was an overreaction. The yelling and the screaming and hours of pouting was ridiculous.
Next, identifying what the person you conflict with needs to be happy. Most of the time its not what you think. Identifying what the other person wants can be a bit trickier. This can be more challenging because it involves listening to the other person with a level head. Once I finally got my sister to talk to me I found out that the fact that she had taken the time to prepare the bagel made it different than all the other food we had previously shared. I respected this and apologized for not asking before I took a piece. We then outlined the rules of engagement for future food sharing.
Conflicts are hard and they can be cause by something as innocuous as a bagel. The next time you are in conflict remember that you are in control and can impact the situation. Ask yourself, is this something that I need to continue to engage in? Maybe it's better to just walk away. If you can't walk away, work on staying clam. People will reflect your attitude back onto you so, if you are calm they will eventually be too. Once all parties are calm, work to resolve the conflict in a win-win way by identifying what you need and what the other party needs. Often these two desires are not at odds. For my sister and I, getting to that win-win situation not only gave us both what we wanted but strengthen our relationship in the long term.